About Us
Innovation, Experience, and Diversity
CPP Environmental leads the industry in the sustainable development, restoration, and conservation of natural resources in Western Canada. From our head office in Sherwood Park, Alberta, we provide environmental assistance to several sectors, including aggregate, construction, development, industrial, mining, and the oilsands. We support industry, municipal, regional, provincial, and federal governments, as well as First Nations and other Indigenous communities, and non-profit organizations.
The CPP Environmental head office is situated within Treaty Six Territory which includes 50 First Nations and is the homeland of the Métis Nation of Alberta, Region Two and Four. CPP supports Strathcona County's policy of Territorial Acknowledgement, which honours the past, present, and future First Peoples and acknowledges that this land has embraced and nourished the Cree, Métis, and Blackfoot, among many others, for generations.
Industry experts Mike Poscente, Théo Charette, Loretta Wiwat, and George Ward manage and direct all of CPP's initiatives and solutions. Our diverse and multidisciplinary team includes specialists in land, water, and natural resource management with in-depth knowledge of current environmental regulations. We provide strategic project review, environmental assessments, water and soil monitoring, and fisheries and wildlife assessments, and help clients navigate the complex regulatory landscape.
At CPP Environmental, we craft innovative and evidence-based solutions that meet each client's needs rather than dust off templates pulled from the shelf. That means doing our best and providing the best that science has to offer.
Accomplishments
Over 1,000 Environmental Projects in Ten Years
Since its founding in 2011, CPP Environmental has been a key player in the development of natural resources and the regulatory environment governing development. Over 10 years, our team of experienced and trusted experts has successfully completed more than 1,000 environmental projects. Three of our major accomplishments are described below:
The CPP team works with municipalities and the aggregate industry to ensure gravel extraction throughout Alberta respects stakeholder needs and ecological processes. The product of that effort, Got Gravel? Strategies to Secure Gravel for Rural Municipalities, has been used by several municipalities to inform Alberta Land-use Framework planning.
CPP produced two major guidance documents for the oil sands, which have been formally adopted by the Alberta provincial government and which industry operators are now drawing on routinely. The End Pit Lakes Guidance Document provides construction and management direction for end pit lakes, and the Guidelines for Wetlands Establishment on Reclaimed Oil Sands Leases offers instruction on wetland restoration and habitat creation.
In partnership with the Municipal Planning Services, the CPP team developed the Pigeon Lake Watershed Management Plan, which in 2021 won an award from the Alberta Professional Planners Institute. This achievement complemented the recognition we received earlier in the year for this project, when we won an Emerald Award for our contribution to this work. The Emerald Awards showcase recipients and finalists who are raising the bar in addressing local, regional, and global environmental and climate issues. Learn more here.
Management
Meet the Industry Experts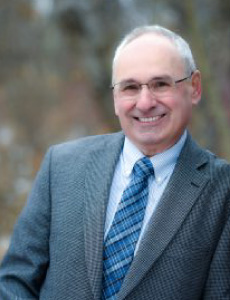 Mike Poscente is a Registered Professional Forest Technologist and co-founder of CPP Environmental. Mike is the President and helps devise the company's strategic direction. He brings more than 40 years of experience in land and forest management — 31 of them with the Alberta government — to the CPP team. Mike specializes in assembling environmental management systems and evaluating and formulating natural resource policies and programs, as well as advising clients internationally on responsible natural resource development. He serves as a senior lands advisor and negotiator for multiple clients. His extensive background includes environmental impact assessments, resource allocation, regulatory applications, regulatory reviews, regulatory approvals, reclamation, and natural resources policy formulation throughout a wide range of industrial sectors. Mike holds an Executive Project Leadership Program Certificate and Master's degree in Business Administration (MBA) from the University of Alberta. He also has a diploma in Forest Technology from the Northern Alberta Institute of Technology (NAIT).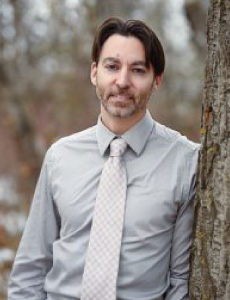 Théo Charette is a registered Professional Biologist, a Qualified Aquatic Environmental Specialist, and co-founder of CPP Environmental. Théo is Director of Operations and manages all of the technical staff and the work of the company. He has more than two decades of experience in aquatic sciences and assessments, reclamation planning, and water management. He has worked as a project manager and supervisor; participated in multidisciplinary projects; and contributed to EPEA and Water Act regulations, state of the watershed reports, and scientific studies. Dedicated to innovation, Théo continues to pursue leading-edge approaches to natural resource management and development. Théo holds a B.Sc. in Biology from the University of Ottawa and an M.Sc. in Biology from the University of Alberta.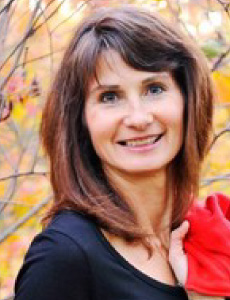 Loretta Wiwat is the Chair of the firm's management team, which provides oversight and direction by implementing and tracking performance respective to its business plans, annual operating plans, and budgets. Loretta also serves as CPP's Corporate Services Director, responsible for the day-to-day operations related to business, administration and support, safety, and finance. Loretta holds an MBA from the University of Alberta and has 30 years of experience in the human resources and business management sectors. She also holds a Project Management Certificate from MacEwan University. Loretta sets company direction and executes CPP objectives throughout the organization's activities.
George Ward is a new partner of CPP Environmental and head of Pisces Environmental, which CPP has recently acquired in a friendly take-over. A senior fisheries biologist, project manager, and field lead, George has over 8 years of experience in fisheries assessment and management. George is a Qualified Aquatic Environmental Specialist (QAES) and has acted as project lead for large and small infrastructure projects and completed baseline investigations, fish population monitoring, habitat mapping, lake monitoring, and limnology assessments. He has conducted hundreds of watercourse crossing assessments, performed construction and post-construction environmental monitoring, and conducted fish salvage operations. He possesses a Bachelor of Science degree in Environmental Biology and a Bachelor of Science degree in Toxicology, both from the University of Saskatchewan.
Sectors
CPP Environmental is synonymous with innovative problem solving
Aggregate
Construction
Development
Industrial
Mining
Oil sands
Regulatory
YOUR TRUSTED PARTNER
CPP Environmental helps natural resource developers and municipalities submit applications to regulatory bodies, including provincial and federal agencies. Our understanding of the complexities of regulatory filings and proceedings ensures that applications are completed efficiently and precisely to secure a positive outcome. We handle:
Adherence to federal, provincial, and municipal regulations
Indigenous consultations
Wetland Policy assessment, classification, and compensation
Municipal permit applications
Government relations and client representation
Compliance audits and stewardship initiatives
Safety
leading safety standards
As part of its health and safety program, CPP Environmental received a Certificate of Recognition (COR) from the Alberta Association for Safety Partnerships that recognizes that the firm has developed and implemented an occupational and health and safety program and has met the Association's standard for injury reduction through an independent evaluation of the CPP health and safety program. CPP has created a Health and Safety Policy Statement that specifies it will adhere to its clients' health and safety policies while on the job sites. Where CPP policies are stricter, CPP will follow its own policies and procedures. Our Health and Safety Policy Statement is reproduced below.
Health and Safety Policy Statement:
"It is the policy of CPP to ensure that a safe and healthy workplace is provided for all employees. The company will operate in a manner that protects the health and safety of its workplace, clients, contractors, and the environment, and will promote and maintain the physical, psychological, and social well-being of employees."
CPP's main objectives are to eliminate or control hazards and prescribe safe work practices. This policy will provide the foundation for an effective health and safety program and will be distributed to all personnel at the start of their employment with CPP. Employees were active in the development, review, and revisions of the Health and Safety program. The Health and Safety Program is available to all employees and copies are kept in company vehicles and at the office.
It is the responsibility of the Managers and Supervisors to ensure that, at all times, workers and contractors are properly trained and that the appropriate safe operating procedures are followed. It is the responsibility of the workers, visitors, and contractors to ensure that their work is carried out in a safe manner, to abide by all applicable legislation, regulations, and safe work practices and procedures established by CPP, and to protect fellow employees from exposure to possible injury.
Focused on Results – Driven by Safety
Memberships
professional organizations & certifications
CPP Environmental belongs to several professional organizations, including ComplyWorks, Avetta, ISNetworld, and the Alberta Roadbuilders & Heavy Construction Association (ARHCA). As well, CPP is a member of the Alberta Sand and Gravel Association (ASGA), which consists of over 80% of the active aggregate operators in Alberta. The ASGA is focused on the orderly and responsible development of the province's aggregate resources. A staff member of CPP sits on the association's Land and Environment Committee, which meets frequently over the year to address issues and initiatives.
The CPP team has training and certifications that include but are not limited to:
Standard First Aid
Workplace Hazardous Materials Information System 2015
Transportation of Dangerous Goods
Hydrogen Sulphide (H2S) Alive
Common Safety Orientation
Canada Safety Council ATV/UTV and Argo Training
Bear Awareness
As well, all CPP staff regularly maintain certification and memberships in their respective professional organizations. These include:
Alberta Institute of Agrologists
Alberta Society of Professional Biologists
The Association of Alberta Forest Management Professionals
The Association of Professional Engineers and Geoscientists of Alberta (APEGA).
Request a Quote
WRITE TO US